Herbs & Trips
The Dub Vaders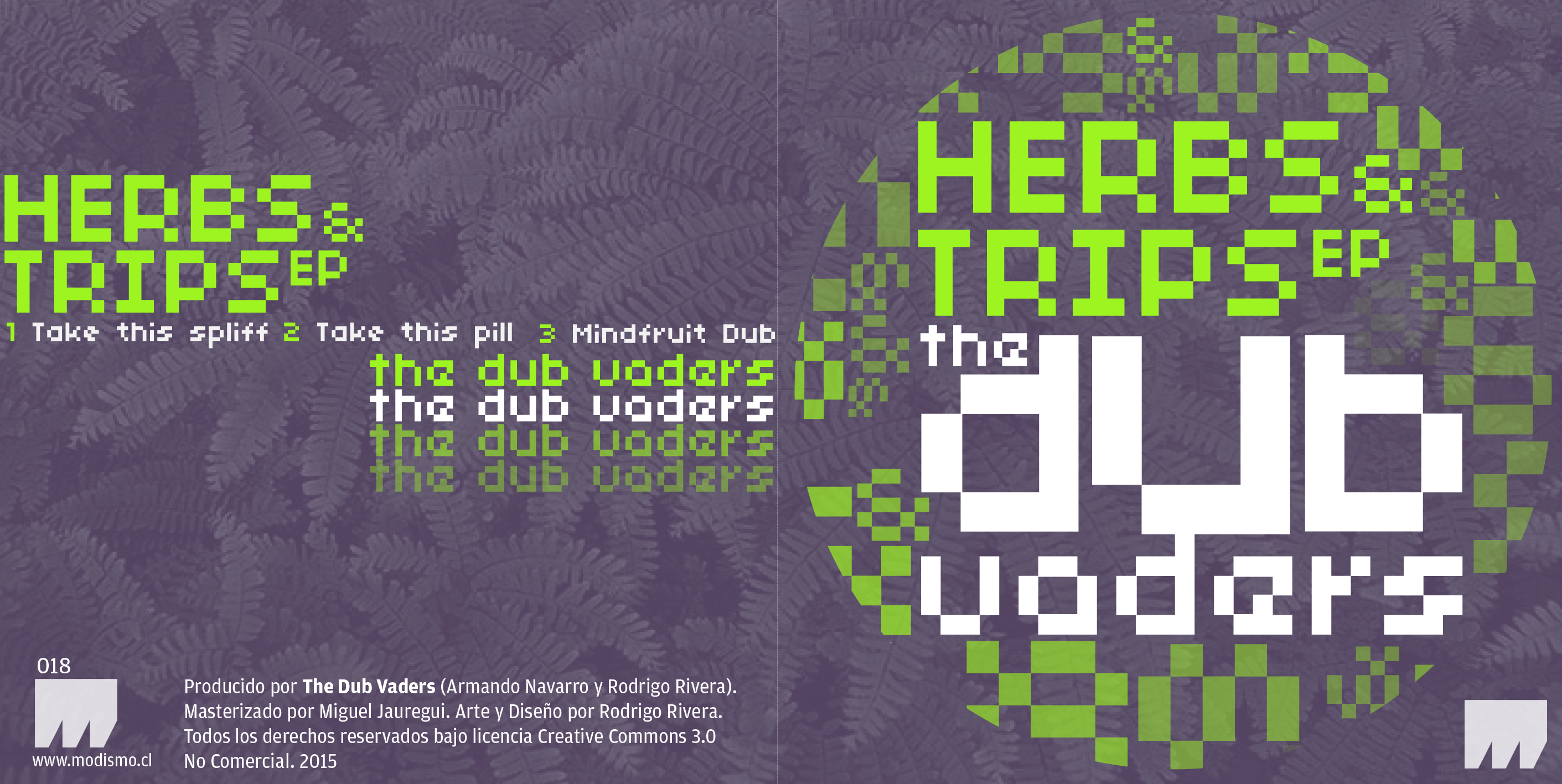 Tracklist
01 - Take this spliff - The Dub Vaders
02 - Take this pill - The Dub Vaders
03 - Mindfruit Dub - The Dub Vaders

Reseña
The Dub Vaders podrían ser uno de los secretos mejor guardado de la escena electrónica chilena, ofreciendo de manera esparcida joyas que vinculan ritmos urbanos actuales y del futuro, el profundo legado Dub y cierta inclinación al lado oscuro de las cosas, que añade una coqueta dosis de malicia a su música. Herbs & Trips es un viaje breve pero rotundo, donde los dos primeros tracks nos sumergen en una intoxicante nube, que a modo de instructivo, nos prepara para el magnifico cierre de este EP, donde nos permiten disfrutar de uno de las mejores pistas electrónica lanzadas en estas tierras durante la presente temporada."
Por Javier Moraga S.
Review
The Dub Vaders could be one of the best kept secrets of the Chilean electronic scene, offering a spectrum of precious tracks linking current and future urban beats, a deep legacy of Dub and some inclination to the dark side of things, that adds a flirty dose of evil to their music.
Herbs & Trips is a brief but resounding trip, where the first two tracks immerse us into an intoxicating cloud that serves as an instruction manual, preparing us for the closure of this magnificent EP, where they allow us to enjoy one of the best electronic tracks released in this part of the world during the current season.
By Javier Moraga S.
Music by The Dub Vaders
(Armando Navarro y Rodrigo Rivera).
Mastered by Miguel Jauregui.
Cover artwork by Rodrigo Rivera.
Review by Javier Moraga.
06/11/15

Links